Joe's Ice Cream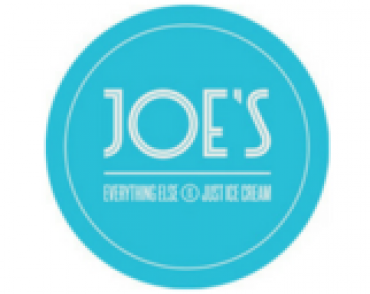 Joe's Ice Cream
For the ice cream lovers amongst you, the legendary Joe's Ice Cream now open here at East Gate is sure to put a huge smile on your face. Tuck into your favourite traditional ice cream, scooped on a cone. Perhaps you'll go for a classic vanilla, a fresh and fruity strawberry, a sexy caramel swirl.. the list goes on!
Not only does Joe's Ice cream sell the good stuff in cartons or on a cone, you can also enjoy it dressed up to the nines in one of the indulgent and delicious specialities and sundaes. The Hazelnut Fudge  sees vanilla ice cream layered with hazelnut praline and hazelnuts and sounds like it has come straight from a chocolate box. The Chockerbockerglory layers vanilla ice cream with caramel, hazelnut fudge, chocolate mallow, oreo cookies and chocolate sauce... this is certainly one for the chocoholics and a brilliant choice if you are after a chocolatey, decadent treat. If you fancy something a little fruitier, the Lemon Meringue is a lovely lemony concoction, combining vanilla ice cream with lemon filling and meringue pieces. These are just a few of the mouth watering flavours you can try here at East Gate.
If you are after an ice cream sundae, you can create your own simply choosing your fruit and choosing your sauce. There are so many different way to mix and match the toppings, you may find you need to come and visit at least twice a week just so you can try them all! Strawberry and coffee nut on a Monday.... pineapple and chocolate marshmallow on a Thursday... the possibilities are endless!
Joe's Ice Cream have even brought out a brand new sundae exclusive to East Gate... introducing the Llanelli Sundae! This is definitely one to try out and tell your friends about, there is everything to love about this new local addition!
Of course no ice cream parlour is complete without a fantastic drinks list so whether you fancy a nice cup of tea to accompany your ice cream, or you want to go full out with a double wammy and order an ice cream soda or milkshake float, you can do all of this at Joe's Ice cream!
---
Opening Hours
Wednesday - Sunday: 11am - 6pm
---
Contact