Snap Fitness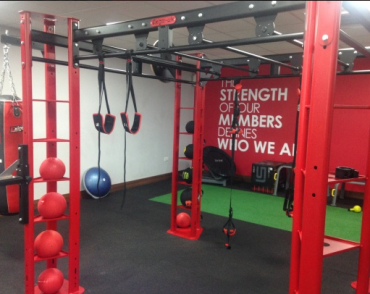 Snap Fitness
Keeping fit and healthy is such an important part of living an active lifestyle and now you can do this with us here at East Gate Llanelli with Snap Fitness! The best thing about Snap Fitness is that you don't have to sign up to a contract. The gym are passionate about ensuring you can commit yourself to getting results instead of committing to a contract.
You can enjoy the very best quality of equipment for a variety of different workout styles with 24/7 access to all of their clubs worldwide. So even if you're on holiday and not near your local East Gate Llanelli branch, you can enjoy the gym elsewhere. Whatever your schedule, this gym is open so you never have to feel as though you're too busy to squeeze in your session.
Whether you're a cardio queen, strength training fanatic or you're addicted to classes, you can enjoy all of these and more here at Snap Fitness. If you're new to the gym and not too sure what you want to do then feel free to speak to a member of staff who can point you in the right direction.
Get the most out of your workout with MYZONE. MYZONE is an activity belt and it tracks your calories burned and your heart rate whilst you are excising. This is a great way to track your workout and measure how well you are doing and if you are improving!
Come along to Snap Fitness here at East Gate Llanelli today and get your membership now!
---
Opening Hours
Currently Closed
---
Contact